In January 2008, Pagan Christianity by Frank Viola Author and George Barna rocked the Christian world.
Yet this book was only the first half of the argument.
It was never meant to be a stand-alone book.
In August 2008, Reimagining Church by Frank Viola was released. It's the second half of the argument.
Pagan Christianity is the deconstructive side of the argument; Reimagining Church is the constructive side.
Both books must be read together else a misunderstanding will result.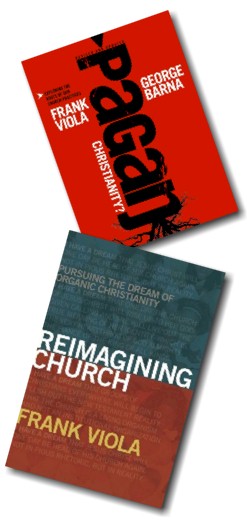 Viola has written over 20 books since these two 2008 titles. Click here to view them all.
UPDATES
We recently spotted a typo in the footnotes. So on page 118, footnote 76 is incorrect. It has recently been replaced with this correction:
76 Donald E. Brown, Hierarchy, History, and Human Nature (Tucson: The University of Arizona Press, 1988), 119–179; Murray Bookchin, The Ecology of Freedom (Palo Alto: Cheshire Books, 1982), 62–88; Peter Gelderloos, "The Rise of Hierarchy," The Anarchist Library, fall 2005; Stephanie Pappas, "Origins of Hierarchy: How Egyptian Pharaohs Rose to Power" Live Science (August 11, 2014).
Another typo appears on page 103. The reference John 1:1-3 is wrong. It should be 1 John 1:1-3.
See Frank's article 10 Years After Pagan Christianity – Looking Back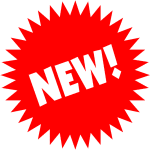 Sign up to get on the PAGAN CHRISTIANITY Recorded Seminar waiting list
Click the banner below to order the book on discount in different formats.
For questions or comments, check out the Answers to Objections by authors Frank Viola and George Barna.