In January 2008, Pagan Christianity by Frank Viola Author and George Barna rocked the Christian world. Yet it was only the first half of the argument. It was never meant to be a stand-alone book. In August 2008, Reimagining Church by Frank Viola was released. It's the second half of the argument. Both books can be likened unto a puzzle.

Pagan Christianity demonstrates that the picture on the box has been wrong, and that's why the pieces haven't been fitting together. Reimagining Church presents a fresh vision of the picture on the box that's rooted in the teachings of Jesus and the apostles. Pagan Christianity is the deconstructive side of the argument; Reimagining Church is the constructive side. Both books go together, forming a compelling and insightful vision of the church after God's own heart.

Pagan Christianity leads readers on a fascinating tour through church history, revealing this startling and unsettling truth: Many cherished church traditions embraced today originated not out of the New Testament, but out of pagan (Greco-Roman) practices. This fact removes these cherished practices from the sacred and untouchable. But more than that, the book demonstrates that many of these cherished church traditions violate the teachings of Jesus and the apostles.

Over the years, many people have tried to dismiss the message of Pagan Christianity by misrepresenting it with straw-man arguments. But the arguments in the book, substantiated by over 1,000 footnotes, stand unrefuted today. They have yet to be successfully refuted. Frank Viola's entire ReChurch Library presents a thorough treatment of the biblical teaching concerning the church.

CLICK HERE TO READ FRANK VIOLA & GEORGE BARNA RESPOND TO QUESTIONS AND OBJECTIONS.

CLICK HERE TO READ ENDORSEMENTS BY SCHOLARS, THEOLOGIANS, AND AUTHORS.
NEW INTERVIEW WITH FRANK VIOLA & GEORGE BARNA.


Click the buttom below to order Pagan Christianity on discount or any other title by Frank Viola.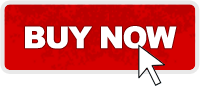 Join 80,000 other subscribers and subscribe to Frank's blog (it's free). You will receive his eBook Rethinking the Will of God (Revised) and his Next Reformation Seminar as free gifts.